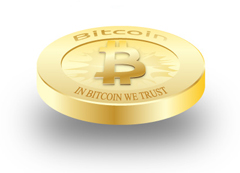 Welcome to bitfreak!
---
Bitfreak is an exciting new venue where we are embracing the Bitcoin culture. Bitfreak aims to provide you with an array of Bitcoin related services, tools, and information that will help you use Bitcoin efficiently.
It can be hard to get started with Bitcoin so one of our main goals is to make Bitcoin easy to understand and easy to use for everyone. We will also aim provide some fun and practical ways of using Bitcoins.
We believe Bitcoin has the potential to change the world in a fantastic way. It is not just a new type of currency, it is a technology that will enable us to pave our path towards freedom, and out of engineered debt. Via digital evolution we shall bring about a digital revolution; that is the Bitfreak philosphy.
We believe strongly in transparent and decentralized technologies that take power away from the minority elite who wish to influence or manipulate flawed systems in society. Open source, P2P, User-Generated Content Ecosystems, these are all prime examples of human evolution through technological development.
Bitcoin (currency code: BTC) is a new type of digital currency implemented with reliable P2P technology and robust cryptographic encryption security. There are several unique features of Bitcoin that make it very desirable and realistically viable in a modern day technological society which embraces open source and P2P ideology:
All your coins can be stored as data on your computer, or held by 3rd party wallet services.
Direct peer-to-peer transactions at any time, to and from any where in the world.
No need for a middleman and all the associated problems like frozen accounts and fees/taxes.
There's no central financial institution that can control the production of Bitcoins.
The P2P infrastructure allows for quick international transactions that are highly anonymous.
If you want to know more about Bitcoin please see this page for our detailed description: - About Bitcoin
Or check out the following video:
Page last updated on: 2012-09-07 23:55:39